The idea that organisations can gain valuable insights from the neurosciences might seem relatively new. It might be surprising, then, that some of the worlds' leading brands have been connecting with consumer neuroscience research for more than 15 years.

Who We Are
Nuro's people have been at the vanguard of modern consumer neuroscience throughout that time.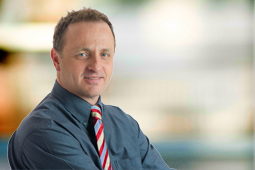 Our neuroscientific research techniques have been honed in commercial practise and in the lab over more than a decade.
The quest? A deeper understanding of consumers that connects with the true drivers of behaviour.
Through this journey our staff have developed extensive global consumer neuroscience experience, leveraging more than 15 years of working with some of the worlds' most successful brands in Australia, the US and UK.
Our Senior Scientist, Phil Harris currently leads Neuromarketing research and teaching at the University of Melbourne, Australia, the first program of its kind - Worldwide. His research has been published in major peer-reviewed Marketing and Neuroscience journals and presented at International conferences around the world. Read more about Phil's academic profile and research.
Phil's commercial work and experience in the lab now underpins Nuro's work with clients. Nuro's approach, put simply, is that we can better understand how people behave if we understand how they are wired. And we can harnass this knowledge to better understand how people act as consumers if we capture data that reflects the influence of this wiring on behaviour.
That's the essence of what Nuro does. We seek to understand consumers better, and pass these insights on to your organisation.
It's a bit of a leap from the way some organisations gain insight, but we think the insights speak for themselves.
Here's how we do it...